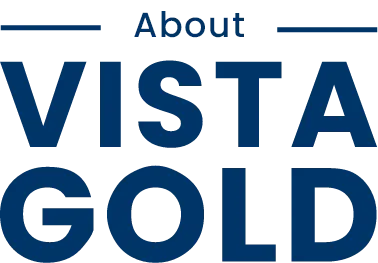 Vista Gold is a gold project developer. Our flagship asset is the Mt Todd gold project located in the safe and mining friendly jurisdiction of Northern Territory, Australia. Situated approximately 250 km southeast of Darwin, Mt Todd is one of the largest undeveloped and most advanced gold projects in Australia. Mt Todd has the potential to be one of Australia's top 5 gold producers on an annual basis.
Located in one of the best jurisdictions in the world for mining investment, Mt Todd enjoys significant existing infrastructure, strong community support, and exceptional exploration upside in the historic Pine Creek district. In 2022, Vista completed the Mt Todd feasibility study that resulted in a 7 million ounce gold reserve and a 16-year mine life.
In 2023, Vista announced that work on an internal scoping study for development of Mt Todd at a smaller initial scale delivered promising results. The Company evaluated the technical and economic merits of smaller-scale alternatives that contemplate significantly lower initial capital costs while preserving the opportunity for subsequent staged development.
All of this, combined with the approval of all major operating and environmental permits, distinguishes Mt Todd as an attractive, de-risked, partner-ready development-stage gold project.
Given the permitting status, safe jurisdiction, anticipated large-scale production and favorable cost profile of Mt Todd, Vista Gold is advancing a strategic process to seek a partner or other form of transaction to maximize shareholder value. The process is ongoing, and management believes the completion of an acceptable transaction may be dependent on sustained improvement and stability in the economy and capital markets.